TESTIFYING CONFIDENTLY & COMPETENTLY
Posted - July 28, 2015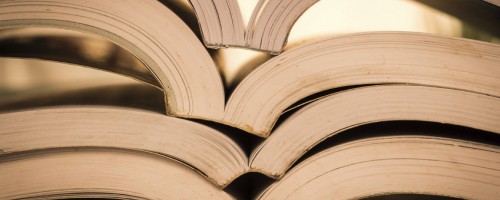 When investigators testify, they have the opportunity to demonstrate their credibility and professionalism. To do so, they should be aware of techniques for keeping calm and providing thoughtful, responsive answers. One important technique a skilled witness uses is to focus on the limits of the actual question, rather than to interpret it and over answer. Here's a simple example from everyday life: When asked "Do you know what time it is?" most people would answer by giving the time. A skilled witness would answer, "Yes." This approach keeps the witness from revealing information the attorney does not want – or does not want at the moment. Much like the investigator writing a report, a lawyer wants his or her presentation to take the audience from point to point in a logical, understandable manner.
Tips for Testifying
The following tips can help investigators when they are called to testify:
Speak slowly and clearly.

Take your time and think before you answer.

Look at the triers of fact when answering questions.

Be yourself.

Avoid using jargon so slang.

Be cautious with technical terms and acronyms.

Remember the cornerstones of your role: neutrality, impartiality, objectivity and professionalism.

Do not be defensive or lose your temper.

Be aware of your facial expression.

Listen carefully to what is being asked.

Do not be afraid to say, "I don't know," "I don't recall," or "I don't understand the question," if that is the case.

Provide succinct answers that are responsive.

Do not over answer the question.

Do not try to  anticipate where the question is going.

Do not slip in the "dirt" if the question does not call for it.

Remember, if necessary, the prosecutor will get to reexamine you.
Good witnesses look at the prosecutor or defense lawyer when being asked a question, and they look at the triers of fact (the jury, judge or hearing panel) when answering questions. Equally important is for witnesses to be themselves. Investigators do not have all the answers. When they cannot answer a question, they should just say so.
Finally, investigators called to testify should remember the cornerstones of their role: neutrality, impartiality, objectivity, and professionalism.
Conclusion
Investigators must always be aware that they can be investigated and that their investigations can be challenged. To protect themselves, they need to reflect on their practice, continue improving their skills, and focusing on finding and presenting the relevant facts.
Dean Benard, RN, BA, LL.M, C. Med, is the president of Benard + Associates, Canada. Mr. Benard conducts investigations for a range of clients, including professional regulatory bodies, private and public organizations, governments, and individuals. His particular specialty is in the areas of professional regulatory investigations and workplace investigations. Mr. Benard is a registered nurse, former police officer, and private investigator, and is a chartered mediator with the Alternative Dispute Resolution Institute of Canada and a roster mediator with the Ontario Mandatory Mediation Program.