Maintaining Fairness in an Investigation
Posted - March 25, 2015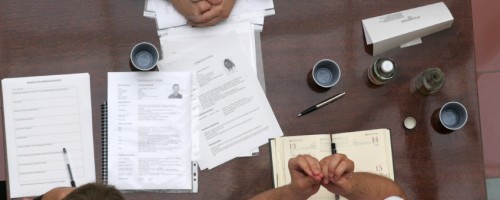 When decisions are reached and findings are made in an investigation, parties involved may not always agree with the results. However, they are more likely to accept the outcome if they feel that the investigation process itself was fair. Maintaining the following key principles of fairness will help parties feel confident in the process and the outcome.
Transparency: The process needs to be transparent, including open communication about the how the process will unfold, what the parties can expect as well aswhat their rights, responsibilities, and obligations are. The parties need to know what they can expect from the investigation, but also what is expected of them.
Objectivity: Investigators should always strive to be neutral fact-finders, collecting the facts without pushing the agenda of either party. Investigators need to recognize and mitigate any potential biases they might have, real or perceived, and always keep their opinions to themselves. While some investigators may be expected to make findings at the conclusion of an investigation, expressing any preliminary findings before all of the information has been obtained could make the investigator seem prejudiced.
Participation: Both parties to a complaint should have ample opportunity to participate in the process and provide any information that they feel is relevant to the investigation. While an investigator may ultimately determine some information not considered to be relevant,therefore omitting it from the report, each party should feel like they have been given the chance to express their positions and be heard fully.
Disclosure: Findings and decisions should never be based on evidence that the parties have not had a chance to comment on. If a key piece of evidence appears to be the cornerstone for a finding against a respondent, the respondent should be given the opportunity to review the evidence and refute it. While the parties might not agree with the investigation outcome, they should understand the evidence that it was based upon.
Maintaining the above principles will not only ensure a fair investigation, but also help protect the integrity of the investigation process and protect the investigator, as well as the organization they represent, against allegations of impropriety and incompetence.
Benard + Associates experience and expertise in investigations is unparalleled in the industry. Click here to learn about our investigative services.