Case Management Tip Three: The Importance of Pre-Hearing Conferences
Posted - April 21, 2015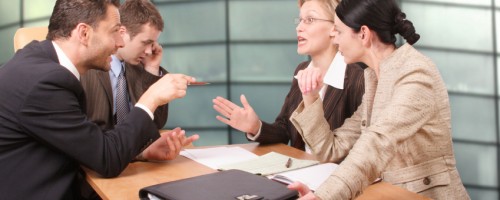 Delay, procedural inefficiencies, and escalation of costs are the obstacles Discipline Committees must deal with in adjudicating the matters brought before them.  Many Discipline Committees have adopted Rules of Procedure that contain provisions that delineate the pre-hearing conference (sometimes referred to as a settlement conference) process.  Pre-hearing conferences take place prior to the commencement of hearings on the merits of the case.  Pre-hearing conferences serve several useful purposes that ultimately help to mitigate against inordinate delay, procedural inefficiencies and escalating costs.  The following are some key tips regarding pre-hearing conferences:
Pre-hearing conferences can be designed to be an optional or mandatory step in the hearing process.  

Pre-hearing conferences:
a. encourage settlement between the parties;

b. assist in narrowing the issues in dispute;

c. are overseen by a neutral third-party (and often a member of the Discipline Committee who will not sit on the panel that ultimately adjudicates the case) who can offer parties input on the strengths and weaknesses of both parties' positions.

The subject matter that can be covered in a pre-hearing conference includes:
a. the particular allegations brought against the member/registrant;

b. evidence that supports and forms the basis of the College's case;

c. the potential for any motions to be brought prior to, or at, the commencement of the hearing;

d. hearing logistics (i.e. number of days, number of witnesses);

e. disclosure and document management;

f. exploring the possibility of settlement.
Generally speaking, pre-hearing conferences are confidential and conducted on a without prejudice basis so that the parties can speak freely about the case in order to work towards settlement.