March is Fraud Prevention Month – "Recognize it. Report it. Stop it."
Posted - March 17, 2015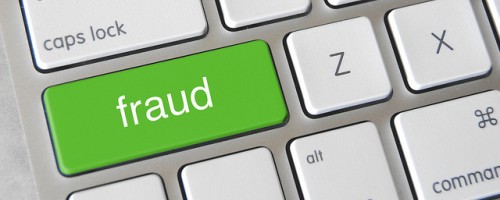 March is Fraud Prevention Month – and this year marks the campaign's 11th anniversary. Started in 2004 and led by the Competition Bureau, the campaign's goal is to educate Canadians in the ability to recognize, report and stop fraud. Every year, the public awareness campaign provides Canadians with tips for fraud prevention and a list of the top scams employed from the previous year.
While there are no specific numbers of how many people were defrauded or how much money they lost, the Better Business Bureau (BBB) compiled the following list of the ten most pervasive scams from 2014:
10) Sweepstakes Scam: Everyone has received this one at one time or another. You've won a contest! Or better yet, the lottery! All you have to do to claim your prize is pay a fee in advance so they can release your prize.
9) Click Bait Scam: This scheme involves using celebrity images, fake news or any other enticing stories designed for you 'click' onto it. Once you do, unbeknownst to you, malware that can harm your computer is downloaded
8) Robocall Scam: This scam claims to be able to lower the interest rate on your credit card. All you have to do is provide them your personal information, including your credit card number, and then charges are made to your credit card.
7) Government Grant Scam: With the rising cost of tuition, this scam promises thousands of dollars in government grants. All you have to do is pay a fee by wire transfer.
6) Emergency Scam: Sometimes referred to as the "grandparent scam" because it often targets seniors who receive an email from a grandchild who was injured or robbed and needs money right away.
5) Medical Alert Scam: Another scam common to seniors. A telephone call or a personal visit is made to a senior who is informed that a family member had just ordered them a medical alert device in case of emergency. During the interaction, they take your banking information or your credit card but never provide you with anything.
4) Copycat Website Scam: You receive information on an upcoming sale or a new product through email or social media. When you click through it, it looks like a legitimate retailer site so you decide to place an order for something. When you get the product, if you ever get a product, it is a cheap counterfeit. Worst of all, they now have your credit card number.
3) "Are you Calling Yourself?" Scam: This scam is designed to pique your interest. With today's technology, scammers can make a call look like it's coming from anywhere. So, when you get a call with your number in the Caller ID, naturally, curiosity takes over and you pick up the phone or return the call. When you do, they have just roped you into whatever scam they are operating.
2) Tech Support Scam: You are working away on your computer and you suddenly get a pop-up from someone claiming to be tech support from Microsoft, Apple, etc. They claim that you have a problem with your computer and if you give them access to your hard drive they can fix it. Instead, they install malware on your computer and start stealing your personal information.
1) Arrest Scam: This one is somewhat scary and is designed to be so, as many people will pay out of fear. You receive a call from someone claiming to be a police officer or from a government agency (usually the CRA). They inform you that they are coming to arrest you for overdue taxes or skipping out on jury duty but you can avoid it by sending them money via wire transfer or a prepaid debit card.
Some of you will read about these scams and say, "I would never fall for that." You may not want to be so quick to assume you will catch on. With millions of people around the world duped each year, you could easily be a victim if you are not vigilant.