Benard + Associates Halifax Grand Opening
Posted - September 14, 2015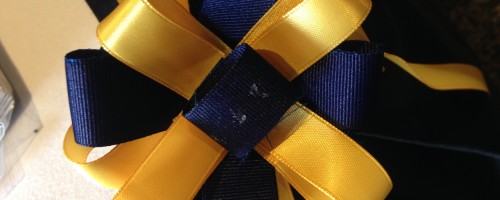 The weather was stormy, but that didn't prevent Mayor Mike Savage and local regulatory professionals from attending Benard + Associates #HalifaxGrandOpening on Thursday September 10, 2015 at the Westin Nova Scotian.
Guests were greeted and welcomed into the event room where beverages and delicious appetizers flowed throughout the evening. New faces were introduced, familiar hands shook and everyone participated in the buzz and curiosity about Benard + Associates recent expansion into the Maritimes, and how the company could benefit the community.
Dean Benard, president of Benard + Associates welcomed guests with a brief background about the company, and its services, as well as the strategic decision behind expanding to Halifax, Nova Scotia. He then introduced Sarah Marceau, director of East Coast Operations. While everyone in attendance gave a warm welcome, Sarah, shared some humour and thanked everyone for attending.
Mayor Mike Savage was also among the guest, and added some welcoming words to the grand opening, followed by a celebratory ribbon cutting ceremony, while he congratulated the team on their expansion.
Benard + Associates offers services surrounding investigation, mediation, locate services and education. Sarah Marceau will be the main point of contact, offering experience and expertise in all areas, she is able to assist with any inquires you may have.
Benard + Associates would like to thank the regulatory community that serves the people of Nova Scotia for attending. We appreciate you support in welcoming us to the Maritimes and look forward to learning and sharing together.
For photos of the event please visit our Facebook Page: www.fb.com/BenardInc