Illegal Practitioners: Everything You Need To Know (Pt. 2)
Posted - September 2, 2022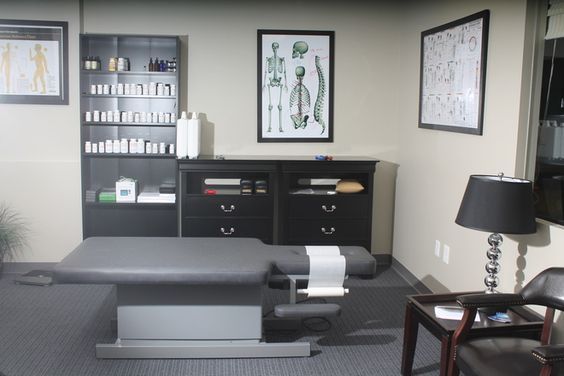 Listen to this series on Youtube or on our podcast.
In part 1 of our illegal practitioners series we talk about the movie Catch Me If You Can with Leonardo DiCaprio. A famous con-artist who faked over eight identities, several professions, and cashed over $2.5 million of forged checks in the 1960s. Throughout our 18 years of workplace and regulatory investigations at Benard + Associates, we have some illegal practitioner stories of our own. To be done well, these cases involve creativity, strategy, and expertise in multiple facets of investigative work. 
Real Cases of Illegal Practitioners 
In part 2 of our illegal practitioners series, we thought it would be fun to share stories based on real cases from our 18+ years in the field. This will paint a picture of what regulatory investigators do, as well as what one should watch out for to help avoid becoming a victim of illegal practice. Names are changed to respect the confidentiality of the case. 
Without further ado, here are two stories about catching illegal practitioners based on real cases from Benard + Associates: 
The Dentist
Red Flags
Priya, an Indian-Canadian, went to get dental care at a home practice that was recommended by someone in her community. Upon her arriving at the home, she could tell that it wasn't an ordinary setup and it didn't appear to meet health standards. However, she still assumed that it was a legitimate business, since it was still operating and it was referred to her by someone she knew and trusted. Throughout the hour that she was there, Priya did not feel safe nor did she feel like she was receiving good quality care, but she didn't know whether to report professional misconduct. After she left, she decided to call the dental regulatory body because something didn't feel right. The dental regulator in Ontario, checked and discovered that the person was not registered as a dentist in the province, so they called Benard + Associates. 
The Interview
After the call, an investigator from Benard + Associates met Priya and asked her about her experience, recording all of the details and her observations of the situation (read more about the importance of recording investigation interviews). Priya explained to him that this 'dentist' only provides services within the Indian community and on a referral basis. He quickly concluded that this unlicensed dentist was able to operate for so long because he was able to significantly minimize his exposure to the authorities. 
The investigator asked if Priya could give him a referral, but Priya didn't feel comfortable exposing herself as the informant to the wider community. The investigator did not press the matter any further. 
Investigative Tactics
At this point, the investigator realizes that going undercover would not be an option if he can't get a referral, so he decides to set up surveillance on the house and watch who comes and goes over the next few days. Knowing that some people will be investigated multiple times in their lifetime, the investigator also enlists the help of a colleague to run background searches on the property and the suspect, including whether the unlicensed dentist was a part of any previous investigations, who the homeowners and renters of the property were, and who owned the cars parked in the driveway. 
Over the course of two days, the investigator tracks the coming and going of 12 separate people all from the side entrance of the house. Each person arrives in 45 to 1 hour increments. After gathering additional evidence that can't be disclosed publicly, the investigator gets enough evidence to apply and obtain a search warrant for the property. 
The Catch
The same day they obtain the search warrant, the investigator and his colleague enter the home through the front door. Based on the information gathered from Priya and the use of surveillance, they knew that the treatment was being provided in the basement of the house. In the basement, to a room on the side, the investigators find a makeshift operatory; a lawn chair recliner set up like a dental chair, and equipment sitting out with no sterilization supplies in sight. The general conditions of the basement were filthy. The dentist was prosecuted. 
The Chiropractor
The Lead
In this case, Dean received a call about a chiropractor whose license was revoked because he was found guilty of sexually abusing a client. The caller warned that this chiropractor did not want to be found (read more about how Benard + Associates locates people of interest) and was now practicing in a small shop in a very rural community. Dean knew that getting in to see him was going to be a challenge. 
The Plan
The first thing he did was create a several-day plan. The plan went like this: he would go into the community posing as a tourist who was only there to fish for a few days. He would make himself very obvious in the small community and would then stage an injury to get in to see the chiropractor. Once he was face to face with the chiropractor, he could obtain a first hand account of all the information he needed in order to pursue a prosecution. 
A few days later, Dean arrived in the rural community with a small suitcase and a fishing pole. He made his presence widely known and eventually found the clinic where the chiropractor was supposedly practicing from. On day two, he staged a fall only half a kilometre from the clinic, tumbling down a few stairs and faking a back injury.
The Catch
A few concerned people who saw Dean's 'tumble' asked if they could help, and he explained to them that unfortunately, he couldn't fully straighten his back up. As planned, someone suggested he see "Doc", the local chiropractor, and even helped Dean into the clinic, explaining to the chiropractor that the poor guy just fell and can't straighten up. The chiropractor was more than happy to help. (Dean later learned that most people within the community knew that he wasn't registered legally to practice). The next morning, he drove home with all the evidence he needed.
Read Part 3 here.
To learn more about illegal practitioners…
Don't forget to subscribe to our newsletter for specific workplace and regulatory investigation tips, and visit our Youtube channel to keep up on the latest industry trends with field experts themselves. You can also always reach Dean at dbenard@benardinc.com or Dean Benard on LinkedIn. And you can reach Brenda at bbenard@benardinc.com or at Brenda Benard on LinkedIn.  
If you believe you know of an unlicensed professional in Ontario or Nova Scotia, feel free to give us a call for general advice. Also make sure to contact the licensing body responsible for that profession in the province in which you believe they are operating. Just do an internet search such as, "[Insert profession name] licensing in [insert your province or state]. That should be enough to find the regulatory body that oversees that profession in your area. If you are concerned about a professional in another province, Canadian Immigrant magazine provides a comprehensive list of licensing bodies for regulated professionals in Canada.
About Dean Benard
Dean has been a professional investigator for almost 30 years, including roles as a police officer, regulatory investigator, Investigations manager, and has run Benard + Associates since 2003 where he and his team have conducted thousands of investigations in regulatory and workplace matters. He is an advisor, consultant, coach, and leader in the investigations and conflict resolution communities. 
His background educationally includes a nursing diploma from Fleming College, yes he was first a registered nurse working in critical care and research, before he entered the investigative field. He holds a Bachelor of Arts in Health Administration and Ethics from York University, a Masters of Laws in Alternative Dispute Resolution from Osgoode Hall Law School, and has a postgraduate certificate in Diversity and Inclusion from Cornell University.